DVD and Digital Content
Testimonials
"I received my order and immediately began studying it. As expected Sensei Paul Enfield has done an extraordinary job of teaching this very important form at every level of detail needed to apply it. I strongly encourage every karate student, regardless of style or experience, to add this to your martial arts library."
"thoroughly recommend this new video presentation...Content is well structured and presented, backed up by high-level skill, thought-provoking ideas and many many years of experience. Although my karate is predominantly Shuri-based,... I've learned a great deal from what Paul has shared within this video. A valuable addition to your martial arts library..."
"I can recommend this and Enfield Sensei's other DVD's to any serious practitioner of any style...You don't need to be Goju - Ryu to understand the principles based learning..."
"I wanted to congratulate...you for producing such an excellent training aid. Your DVDs are the second best thing to actually being in class with you. I highly recommend this, and all your DVD, to anyone..."
Learn More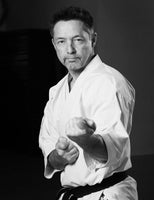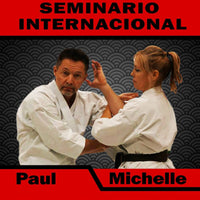 GKCglobal
Welcome to our international GKCglobal information page and GKCglobal Shop. You will find information about membership in addition to a wide ranging library of instructional videos.
Mission Statement:
To inspire learning with integrity through education and research; to embrace tradition but not be limited by it.
GKCglobal was created for:
those that like to ask questions, seek functional karate, wish to make sense of karate kata, appreciate tradition but are not limited by it, and much more.
Learn More