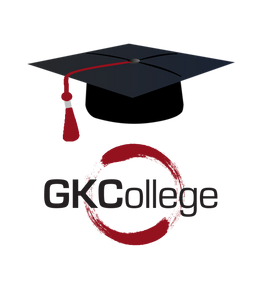 GKCollege Class Module & Video Review (minimum 4 class purchase)
Regular price $50.00 Sale
Twenty minute class* module & Video Review (Note: minimum four class purchase - if you simply want a private class then please go here to purchase: https://gkcglobalshop.com/collections/services/products/skype-lesson ).

GKCglobal Members Only (Non-members please go to https://gkcglobalshop.com/collections/services/products/skype-lesson ).
These classes are designed for maximum benefit to the enrollee.  You have the option to submit a three minute video on an agreed topic 24 hours prior to the class. This way you instructor can pinpoint areas to work on ahead of time so there will be no wasted time assessing areas to work on during the actual class. You also have the option to have the class recorded giving you unlimited access to review the lesson. 
We strongly recommend that you contact us prior to purchasing your class to discuss class curriculum and topics. You may message us from the messenger logo on this page, or - info@gojukaratecenter.com
*Online class only - via zoom. Minimum of 24 hrs required to cancel or change - no refunds or credits for missed classes.
What enrollees are saying:
"The value of having a customized program to help you succeed in whatever karate goals you have cannot be understated…"
"…the program was beyond what I imagined it to be…"

"I highly recommend everyone experience GKCollege."

"The one-on-one classes with Sensei Paul and Sensei Michelle are a martial artist's dream.  Their knowledge and ability to explain are immeasurable.  The experience is priceless."

"Being able to benefit from world class advanced training in a private setting has been the biggest accelerator in my martial arts training."
"It has been rewarding and challenging at the same time. "
"GKC College is a "must" experience.
"…You won't be disappointed regardless of your training background. If you come with an open mind you'll leave with a library of knowledge."
"I have learnt more than I thought possible online." 
"When I moved to an extremely remote part of Australia for work I was concerned my karate would be damaged. That couldn't be further from the truth since becoming part of your online school."

"…they have created one of the finest sources of information available anywhere in the world."
"Join GKCollege and you will not be disappointed!"

"…GKCollege system was a whole other level!"
"…to anyone who wants training in solid martial concepts and techniques to seek out GKC Karate as a supplement to any serious student of the martial arts." 
"I recommend their program to anyone that would like to take their martial arts to the next level."
"GKCollege…has revitalized my Goju practice and teaching."

"It has been wonderful passing on the knowledge I am gaining through training with GKCollege."
"The only regret I have is not starting GKCollege earlier."