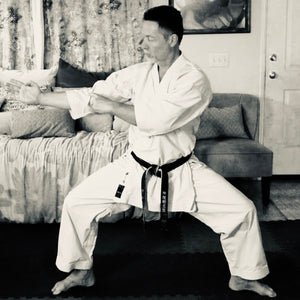 Seipai Kata Study Guide Part 1
Regular price $49.95 Sale
Part 1 of this intricately detailed study guide, a companion to our Seipai Kata and Seipai Analysis series, Sensei(s) Paul and Michelle teach key areas of Seipai kata. This is much more than simply a how-to of the kata; included are skill building drills, application principles to give purpose and direction, often missed details that will provide a much deeper insight into Seipai kata, and much more. It's a must have for anyone who wishes to take their understanding of Seipai kata to the very highest level.

This is fully edited footage from virtual karate classes conducted over a number of weeks and presented to students around the world; it is like being in your own private classroom learning the kata and its most important details.
This video, Part 1, is content packed 51 minutes in duration.
Available for digital download only.