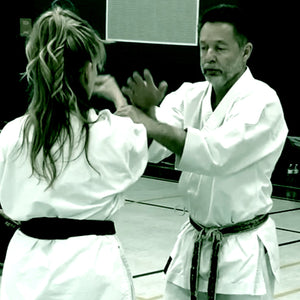 GKCglobal Canada Tour Seminar 2019 - Aurora, ON
Regular price $19.95 Sale
This 17 minute fully edited video summarizes key elements of vital principles and practices of kata analysis taught at the GKCglobal Canada Seminar Tour 2019, Aurora, ON.
The video looks at how to combine lower limb placement and attacks (ashi-waza - foot/leg techniques to trip, unbalance, etc.) with upper limb control (connector drill, clinch position) with a view to gaining position for throws, locks, strikes. The seminar also examines how Tensho kata principles assist and relate to application practices. 
This video is free to 2019 Aurora seminar participants so be sure to use you discount code when ordering. 
Available as a digital file only.